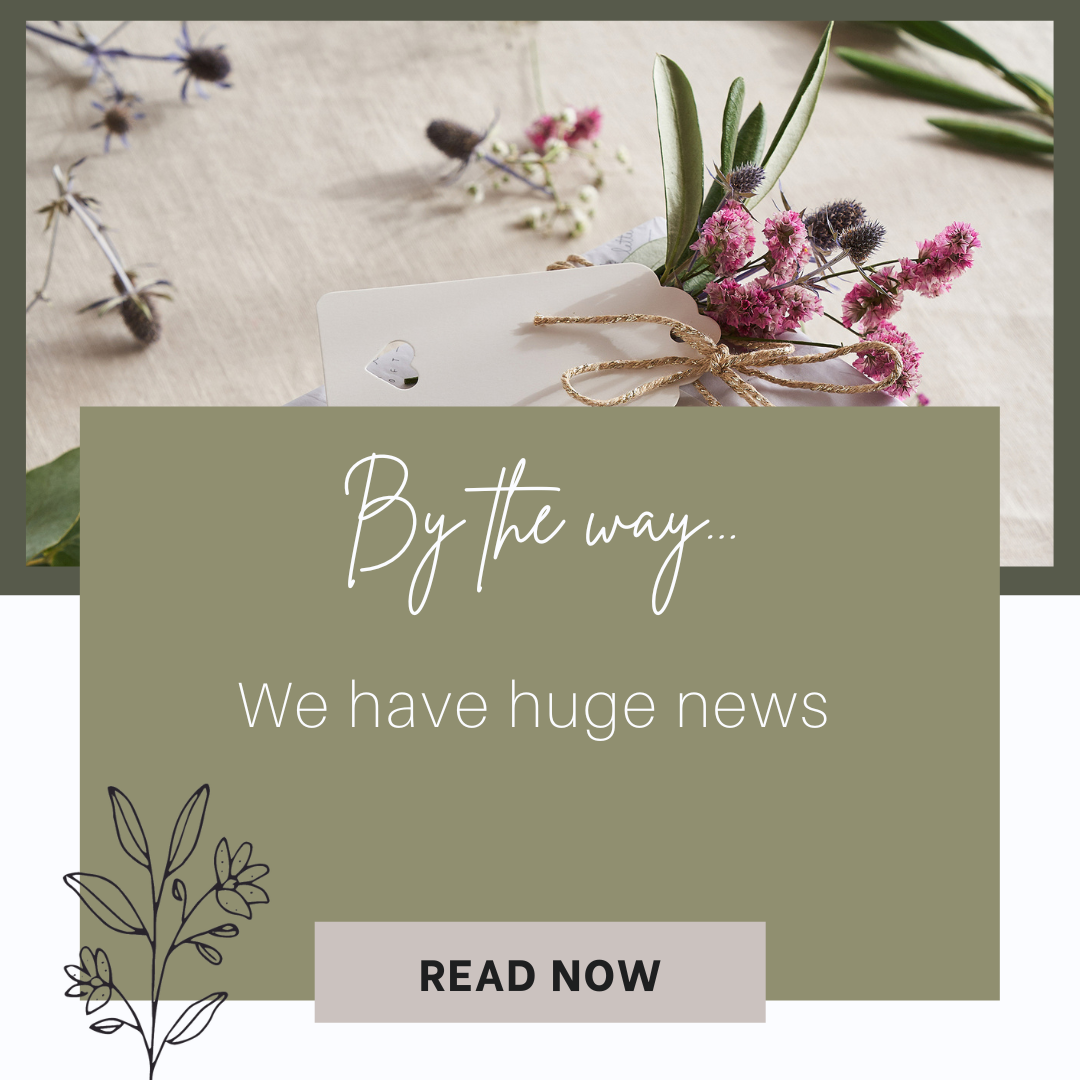 The news
It is the blog post that I knew I would one day have to type and it has been inching worryingly closer for 7 years. Dad is retiring.
When Dad joined in 2015, I couldn't have imagined what an impact that would have on the business and what an easy, fun, creative and harmonious experience that would be. 
Easy. Dad has made working with him and running The Letter Loft together totally easy. A quiet, reliable, hard-working, loyal companion. Gladly going along with all my wacky ideas and follies. A witness to great successes and great failures - supportive in both. The Letter Loft is going to be very, VERY different without him.
I have about 9 months left with him as part of our happy duo (he retires in March 2023) and there will be many a post between now and then about all the brilliant products he has made and his journey from electrician to wire artist but for now we need to talk about what that means for the future of TLL and how it affects you, our wonderful people.
What's next?
The floral side of the business, the botanical to Dad's industrial, is staying. All your florally favourites from wreaths, cake decor and garlands will be sticking around and being expanded upon. You will gradually see an increase in floral products as ideas become more concrete. 
The wire products are retiring with Dad. Something that is totally terrifying. 
I have spent many many hours this year rethinking my business and although there are ideas that need ironing out and deciding upon (workshops, events, personalisation options, flower farm, teaching, consultancy..…(the list is long) there is one thing that is decided upon: I am training as a florist. 
What that will eventually look like is still up in the air, as I navigate between head and heart and really think about the realties of that and matching it to my personality (a home bird). So far I have been self taught and although I have come a long way since 2018 (when I started working with faux flowers regularly) it is time to make this a bit more official and grow my skills. I am my happiest when growing, picking and arranging.
So what about the wire?

I always knew that I didn't want anyone else to replace Dad when he left - who could fill his shoes! The wire and floral marriage is our USP, our raison d'être, so I am honestly quaking in my boots about it but nothing stays the same forever and I will always be eternally grateful that we had this for 10 years. 
We will be gradually phasing out the wire from now until March. Each wire product/range that we discontinue will be advertised ahead of time. You can put your orders in and then there won't be a mass exodus and lots of stress for Dad when he leaves. This will be our last wire Christmas, so if you have your heart set on one of our best selling tree toppers, start ordering now. It gets busy and we wouldn't want you to miss out. 
Dad's hands hurt these days so if you can spread it out for us and get your Christmas orders in early (they are available all year) this would be a huge help to us and to Dad's poor hands! We know money is tight but if there is something we can guarantee, that is lifelong quality. These toppers are for life my friends. 
Your support
I need you more than ever. Making this transition is of course likely to have an impact on our livelihood,  even more nerve wracking by the current situation. So think of me for your florally needs, keep sharing and commenting and coming to the website. Tell your friends and family about us. If you see a post about a product being discontinued, save and share, pin and purchase. 
Some of you will have been following our journey for years and will be sad to hear of this news, please don't leave me :) We have been a success because of you and hopefully as 'we' turns to 'I' it is my hope that I can still delight you with beautiful goods for your home, gifts and events. However that may look.
The show must go on. 
Dad
I am sure the prospect of retiring is both exciting and worrisome and I know you all will be sending him wonderful well wishes when the time comes. Watch this space for lots of Dad content to come. Maybe I will even reveal his name ;)